Middle East
US Army Conducts Heliborne Operation to Take ISIL's Foreign Commanders Away from Deir Ezzur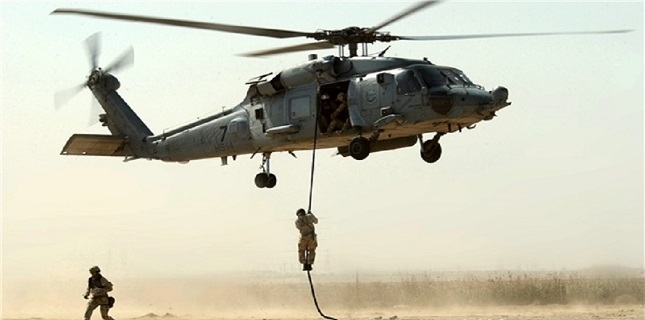 Military helicopters of the US-led coalition carried out another heliborne operation in Eastern Deir Ezzur to evacuate several senior non-Syrian commanders of the ISIL terrorist group from the region, militant-affiliated websites released on Tuesday.
The websites reported that three US helicopters carried out heliborne operation in al-Layez neighborhood of the town of Qaranij in Eastern Deir Ezzur on Friday.
The websites further said that the US troops on the helicopters took ISIL's foreign commanders away, but killed eight militants who were mostly Syrians.
Field sources confirmed on Monday that the Syrian Army troops captured another ISIL-held region in Eastern Deir Ezzur, killing tens of terrorists.
The sources said that the army men drove ISIL out of the small town of al-Kashmah (Tishrin) after they captured the town of al-Salehiyeh in Eastern Deir Ezzur.
Tens of ISIL terrorists were killed and several bomb-laden suicide vehicles of them were destroyed in the attack.