Middle East
Authorities find weapons, ammo, lab for making toxic materials in ISIS hideouts in Deir Ezzor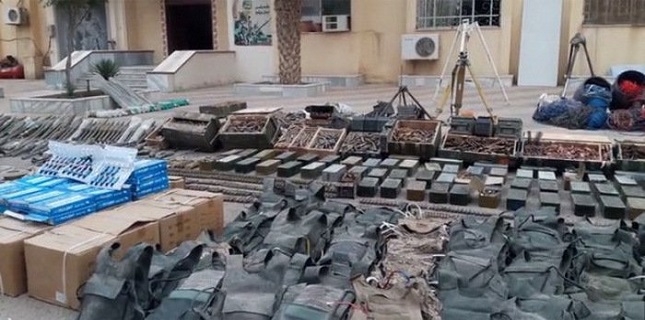 During their combing of the neighborhoods of Deir Ezzor city that were reclaimed by the Syrian Arab Army from ISIS, the authorities uncovered amounts of weapons, ammo, and a lab for making explosives and toxic materials that were abandoned by the terrorists.
The correspondent in Deir Ezzor said that the authorities uncovered a fully-equipped lab that was used by ISIS to make explosives and toxic materials, and that it contained materials for making explosives such as concentrated monophosphate, triphosphate, silver nitrates, and C4, in addition to IEDs of various sizes and shapes and remote detonators.
The correspondent added that the authorities also found a large number of shells including mortar rounds, various types of machineguns, shoulder-mounted rocket launchers, explosive belts, and detonators inside another ISIS hideout in the city.