Middle East
Israeli Army Shells Syrian Army Positions in Quneitra Province for 2nd Day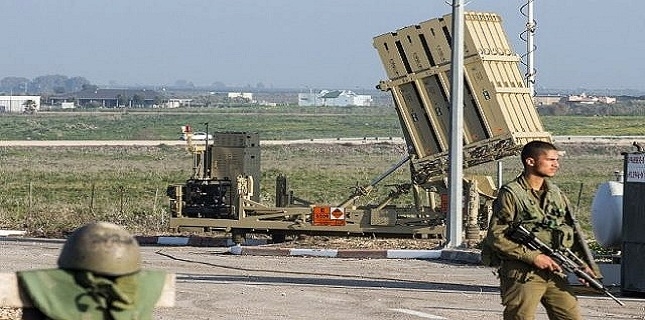 The Syrian Armed Forces General Command said that the Israeli Army' mortar units opened heavy fire at the Syrian army positions in the Southern province of Quneitra for the second day in a row, causing material damage.
The armed forces' Command said on Saturday that the Israeli aggression came after terrorists launched mortar attack on an area in the occupied territories to give the Israeli enemy an excuse to attack the Syrian army strongholds.
The army Command warned against the dangerous repercussions of such hostile acts, affirming that the Israeli occupation bears full responsibility for the outcomes of that aggression, regardless of the flimsy pretexts which have become divulged and well-known for every one.
In the meantime, the Israeli Defense Forces (IDF) announced in a press service that the Israeli forces have targeted three Syrian artillery cannons following shelling allegedly carried out by the Syrian army.
"Early this morning, 5 projectiles were launched at the North Golan Heights from Syria. In response, the IDF targeted 3 Syrian artillery cannons," the IDF said on Twitter.
Relevant reports said on Friday that mortar units of the Israeli Army shelled the Syrian Army troops' strongholds in the Southern province of Quneitra.
The Israeli Army's mortar units opened fire at the Syrian Army's positions in Quneitra province, alleging that its forces had come under attack by Damascus' forces.
In the meantime, Spokesman for the Israeli Army Efikhai Adra'ei confirmed that the Israeli mortar units targeted the Syrian army positions in the village of Hafra in Quneitra province, claiming that the Israeli attack was in response to the Syrian mortar units' attack on the Israeli positions in the occupied territories, Palestine.
The Israeli forces have many times targeted the Syrian Army troops on the pretext of mortar attack on their positons.