Middle East
At least 12 civilians killed in US airstrikes in Syria Dayr al-Zawr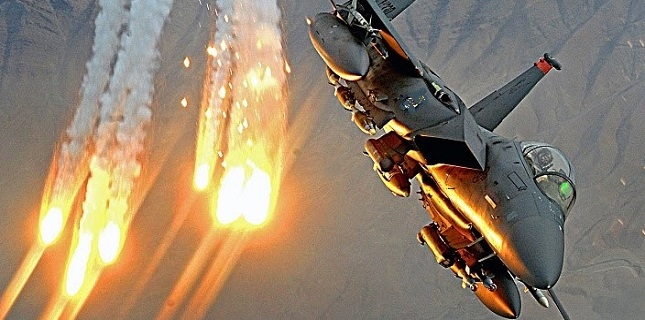 At least 12 civilians have been killed in the US' latest airstrikes on Syria's eastern province of Dayr al-Zawr.
According to Syria's official news agency, SANA, on Sunday, five people were killed while US jets targeted civilian areas located in the al-Kitf Street, the surroundings of al-Shafiei Mosque and al-Massriyeh roundabout in al-Bukamal city.
At seven more people were killed in strikes on the village of Buqrus Fouqani in the province's eastern countryside.
According to local reports, some ten more people were also killed in the attacks which also destroyed large amounts civilian infrastructure.
Earlier, the so-called Syrian Observatory for Human Rights reported that some than 2,800 civilians have lost their lives in three years by the US-led coalition.
The US-led coalition has been conducting airstrikes against what are said to be Daesh targets inside Syria since September 2014 without any authorization from the Damascus government or a UN mandate.
The military alliance has repeatedly been accused of targeting and killing civilians. It has also been largely incapable of achieving its declared goal of destroying Daesh.
The Syrian Ministry of Foreign Affairs and Expatriates, in two separate letters sent to UN Secretary General António Guterres and rotating President of the UN Security Council Amr Abdellatif Aboulatta on August 24, stated that the US-led coalition was perpetrating war crimes and crimes against humanity through aerial bombardment of residential neighborhoods.