Middle East
Over 20 Killed, Injured in Terrorist Attack in Syria's Aleppo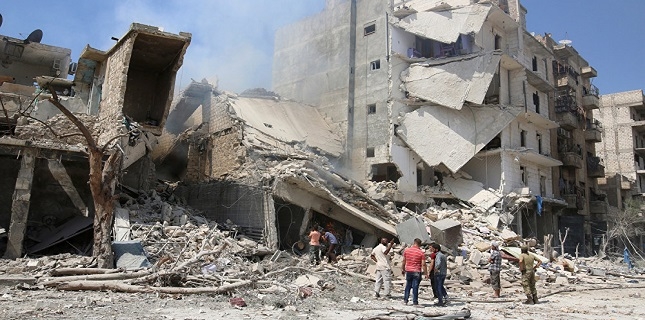 Four persons were killed in a terrorist attack with rocket shells fired by terrorists on al-Akramiyeh neighborhood in Aleppo city.
Terrorists positioned in the Western outskirts of Aleppo, targeted al-Akramiyeh neighborhood with three rocket shells, claiming the lives of four persons, including a girl child, injuring 17 others and causing material damage to citizens' properties, SANA reported.
More than 600,000 Syrians returned to their homes in the seven months from January, mostly to the Northwestern province of Aleppo which the government liberated at the end of 2016.
According to the International Organization for Migration (IOM), it almost equaled the entire number of returnees in 2016.
About 67 percent, or more than 400,000, of the returns this year have been to Aleppo Province which the Syrian government liberated from foreign-backed terrorists in mid-December last year.
The liberation of Aleppo, Syria's second city and an ancient marvel, represented the most serious setback for Takfiri militants and their sponsors, tipping the scales in favor of the Syrian government.
Most of the 602,759 Syrians, who returned to their homes between January and July, had been uprooted within their homeland, while the other 16 percent returned from Turkey, Lebanon, Jordan, and Iraq, the IOM noted.
Syria, however, still contains more than six million internally-displaced people.
Syria has been mired in bloody war since March 2011, with Damascus forces loyal to President Bashar al-Assad fighting tens of terrorist groups.