Middle East
Syrian gov't retakes 40 oil rigs from ISIS in Raqqa province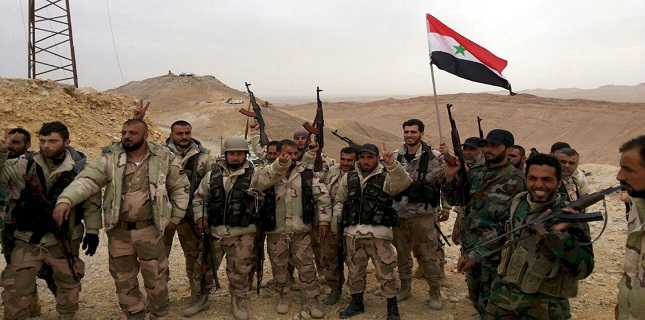 Syria's government forces have retaken over 40 oil rigs from terrorists of ISIL in the country's northern Raqqa province since the beginning of offensive to liberate the same name city from the militants, a representative of the Syrian oil industry said Thursday.
"Since the beginning of July, over 40 oil pumping stations have been retaken under the control of the Syrian government, all of them have been destroyed by the retreating ISIS terrorists," Ali Ibrahim, the petroleum engineer in charge for the restoration of oil production facilities in Raqqa province, told reporters.
Since the beginning of the Syrian government forces' offensive in early July on Raqqa, the de facto ISIS capital, the militants have been expelled from the main oil producing areas of the province, the engineer added.
"After clearing of the ways to the oil fields off mines, the pumps will be demounted and taken to the city of Hama for reconstruction. The majority of the oil 'spots' will resume operation by the end of July," the engineer explained.
The ISIS terrorists dismantled a lot of oil rigs in Raqqa province. Particularly, around 50 facilities have been destroyed in the area of Tabqah oil field.
On Wednesday, a Syrian military source told Sputnik that Damascus forces have regained control over 15 oil wells, a gas field and pumping stations in the south of Raqqa province.
Syria has been engulfed in a civil war for over six years with the government troops fighting against numerous opposition factions as well as terrorist groups.