Middle East
Russia pounds Daesh in Syria with cruise missiles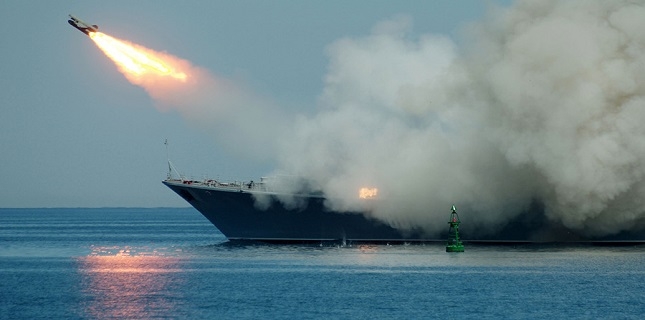 Russian strategic bombers fired advanced cruise missiles at Daesh targets in Syria on Wednesday from a distance of 1,000 kilometers, in a show of force that Moscow said demolished three ammunition depots and a command post.
Moscow carried out the attack just two days before President Vladimir Putin and his US counterpart Donald Trump are due to hold their first face-to-face meeting at the G20 summit in Hamburg, and after the Kremlin said they would discuss whether they were ready to team up against Daesh in Syria.
The Russian Defense Ministry uploaded the video showing buildings being hit. It said in a statement that the attack was carried out by Tupolev-95MS strategic bombers, which had taken off from a base in Russia and refueled mid-air before firing at targets on the border between the Hama and Homs provinces.
"The strikes were carried out using high-precision Kh-101 missiles from a distance of about 1,000 kilometers," the ministry said in a statement.
Such missiles were capable of hitting targets at a distance of up to 4,500 kilometers and could carry nuclear warheads, the ministry added.
The Tupolev-95MS can carry eight such missiles per flight.
The ministry did not say how many aircraft took part in the attack, but said the strategic bombers had been escorted by Sukhoi-30SM fighters from Russia's air base in Syria's Latakia Province.
All of the bombers had returned to their home base in Russia safely, it said.