Middle East
Qatar slams campaign of lies, regrets Arab states' decision to cut ties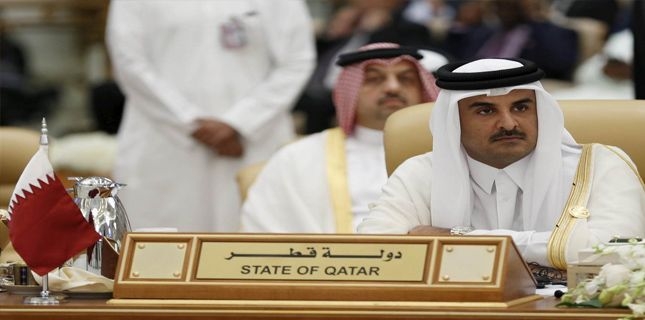 Qatar has expressed "regret and utter surprise" over the move by a number of Arab states to close their borders and airspace and sever diplomatic relations with Doha, stressing that the Persian Gulf kingdom has been subjected to a campaign of lies.
Qatar's Foreign Ministry, in a statement published on Monday, announced that the decisions by Saudi Arabia, the United Arab Emirates, Bahrain and Egypt to cut diplomatic ties were unjustified and based on false claims and assumptions.
"Qatar has been the target of a systematic incitement campaign that promoted outright lies, which indicates that there was a prior intent to harm the state," the statement said.
It further reaffirmed Doha's dedication to the Persian Gulf Cooperation Council, stressing that Qatar respected the sovereignty of all other member states and had not interfered in their domestic affairs.
"Qatar is also dedicated to its obligation in the war on terrorism and extremism. It is clear that the media campaign against Qatar has failed, especially in [Persian] Gulf nations, which explains this escalation," the statement pointed out.
It added, "The fabrication of a media crisis used to increase pressure against Qatar is evidence that there are no legitimate causes to take the decision to cut ties."
"The goal is clear, enforcing guardianship over our country which is a blatant violation of our sovereignty, which is completely unacceptable. The statement released by the three GCC nations makes it clear that the relentless fabricated media campaign against Qatar was pre-planned."
Saudi Arabia, the UAE, Egypt and Bahrain all cut off diplomatic contact with Qatar on Monday morning, after officially accusing it of "sponsoring terrorism." The administration of Saudi-backed and resigned Yemeni president, Abd Rabbuh Mansur Hadi, Libya and the Maldives later joined the camp in ending diplomatic ties.