Middle East
Bombing kills 14 Ahrar al-Sham militants in NW Syria: SOHR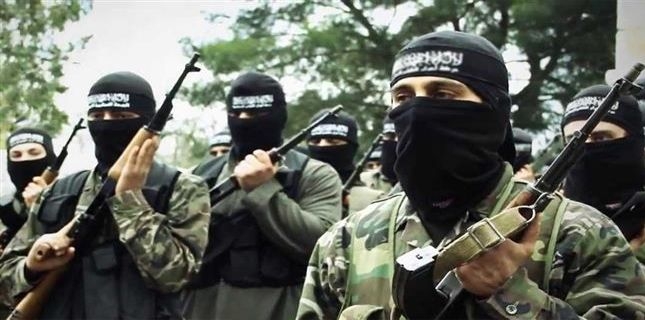 A so-called monitoring group says more than a dozen members of the foreign-sponsored Ahrar al-Sham Takfiri militant group have been killed when a bomb attack targeted their headquarter in Syria's embattled northwestern province of Idlib.
The Syrian Observatory for Human Rights (SOHR) reported that two simultaneous blasts hit the base in Tal al-Toqan area, which lies about 11 kilometers east of Saraqib city, on Sunday, killing at least 14 terrorists and wounding dozens of others.
The Britain-based Observatory said a local militant commander was among the slain Takfiris, noting that two dismembered bodies were at the site. They are believed to belong to the two people who blew themselves up in the headquarter.
Ahrar al-Sham, however, said in a statement that a single attacker had driven a motorbike up to the building, detonating explosives attached to himself and a bomb on the bike at the same time.
Even though there was no immediate claim of responsibility, the Salafist terrorist group blamed Daesh terrorists for the attack.
Idlib is a militant stronghold, but some terror groups aligned with Ahrar al-Sham have engaged in bloody clashes with allied groups of Jabhat Fateh al-Sham, formerly known as al-Nusra Front, there this year.
In February, the two previously allied terror groups of Jabhat Fateh al-Sham and Jund al-Aqsa, which is said to be affiliated with Daesh, engaged in a deadly infighting that killed nearly 70 militants from both sides in Idlib Province.
Dozens of militants had been killed a month earlier after Fateh al-Sham terrorists engaged in a 10-day-long fighting with other militant factions in the same Syrian province.
Syria has been fighting different foreign-sponsored militant and terrorist groups since March 2011. United Nations Special Envoy for Syria Staffan de Mistura estimated last August that more than 400,000 people had been killed in the crisis until then.