Middle East
Deadly Israeli Strikes Target Syria's Quneitra Province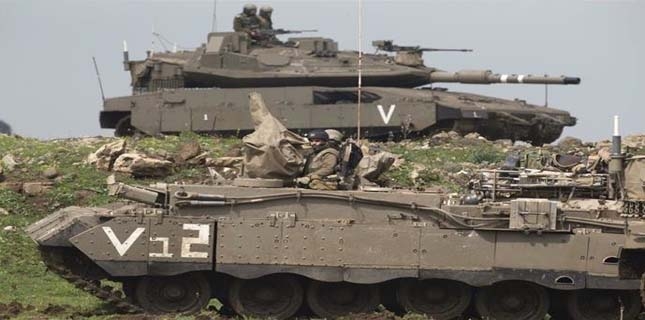 Israeli forces have attacked pro-Syrian government groups in the countryside of Quneitra, two days after carrying out similar strikes in the same region.
An Al Jazeera correspondent said Sunday's attacks targeted fighters loyal to the Syrian government in the Naba al-Fawwar area of Quneitra province, which is located in the 30 percent of the Golan Heights that is not under Israeli occupation.
Three fighters from the pro-government National Defense Forces (NDF) were killed and at least two more were wounded in the attack, an NDF official told AFP news agency.
The UK-based Syrian Observatory for Human Rights (SOHR) confirmed the attack but did not have additional details.
Rebel forces and other armed groups battling Syria's government and its allies control much of the Quneitra area.
The Israeli army said on Friday it had targeted positions inside Syria in retaliation for mortar fire that hit the northern part of the occupied Golan Heights.
"The Israeli army targeted the source of the fire," an army statement said without giving further details.
An army spokesperson told AFP she was unable to elaborate on how Israel retaliated or to identify any targets that were hit.
Syria's official news agency SANA said Israel struck a Syrian army position in Quneitra province on the Golan plateau on Sunday, "causing damage".
SANA said the Israeli fire came "after a bid by terrorist groups to infiltrate Syrian military positions was foiled".
The Syrian government labels rebels and other armed groups "terrorists" and accuses Israel of backing them.
Israel occupied 1,200sq km of the Golan from Syria in the 1967 Middle East war and later annexed it in a move never recognized by the international community.