Middle East
UK experts in Turkey to probe Syria attack: Report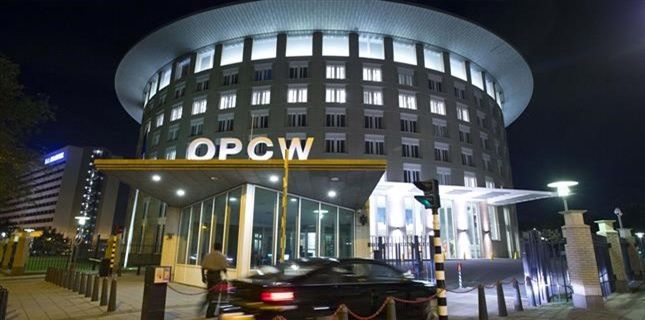 The Organization for the Prohibition of Chemical Weapons (OPCW) has sent a British fact-finding mission to Turkey to investigate last week's suspected gas attack in Syria, informed sources say.
The sources told Reuters on Thursday that the British delegation was tasked with collecting bio-metric samples and interviewing survivors of the April 4 purported chemical attack on the town of Khan Shaykhun in Syria's Idlib Province that killed at least 87 people.
Western countries rushed to blame the government of Syrian President Bashar al-Assad for the incident without providing any evidence to support their accusation.
However, Damascus categorically denied the allegation, saying its airstrike had targeted a depot, where terrorists stored chemical weapons.
Using the incident as a pretext, US cruise missiles hit Shayrat Airfield in Syria's Homs Province on April 7, killing 15 people and causing material damage. Washington claimed that the airbase was the origin of the alleged chemical attack in Khan Shaykhun.
During a special session at the OPCW in The Hague, the fact-finding team said samples taken from the poison gas site in Idlib tested positive for the nerve agent sarin.
"UK scientists have analyzed samples taken from Khan Shaykhun. These have tested positive for the nerve agent sarin, or a sarin-like substance," it added.
The OPCW's mission will determine whether chemical weapons were used in Khan Shaykhun, but is not mandated to assign blame.
The findings of the OPCW's team, which are expected in 3-4 weeks, will be passed to a joint United Nations-OPCW probe tasked with identifying individuals or institutions responsible for using chemical weapons.