Middle East
UN urges Iran, Russia, Turkey to resume Syria talks in Astana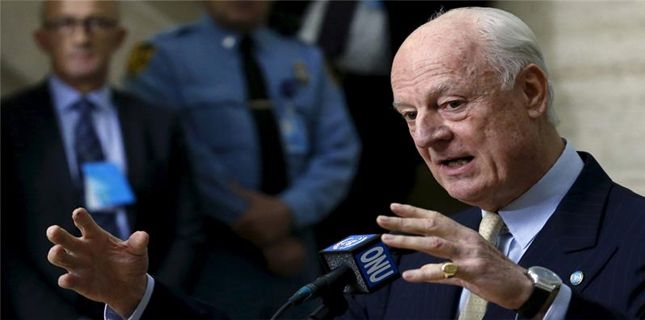 The UN has called on Iran, Russia and Turkey to convene a fresh round of peace talks between Damascus and opposition groups in Astana, Kazakhstan, to bring the situation on the ground under control amid increasing militant attempts to break into the heart of the Syrian capital in defiance of a countrywide truce.
The United Nations Special Envoy for Syria Staffan de Mistura was speaking Friday on the sidelines of the fifth round of Syria peace talks in the Swiss city of Geneva.
"Hence our expectations and the strong suggestion to the guarantors of the Astana process are that they do retake situation in hand, and that hopefully there will be new Astana meeting as soon as possible in order to control the situation, which at the moment is worrisome," he said.
Since the beginning of this year, Iran, Russia and Turkey have mediated three rounds of peace negotiations between the Syrian government and opposition groups in Astana.
The first round, which took place in January, brought together representatives from the Damascus government and opposition groups for the first time during six years of conflict, paving the way for the resumption of the stalled UN-led negotiations on the Syria crisis.
The trio have agreed on the establishment of a mechanism to support the truce, underlined the importance of maintaining the national sovereignty of Syria, and stressed that there was no military solution to the conflict in the Arab country.