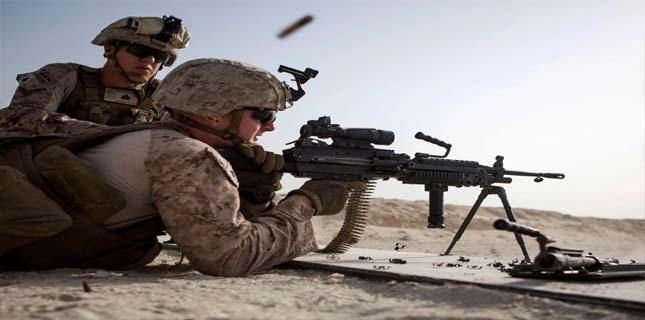 The so-called US-led coalition against Daesh (ISIL or ISIS) said on Thursday additional US forces had been deployed to Syria to allegedly accelerate the defeat of the foreign-backed terrorist group in its Syrian base of operations at Raqqa city.
Confirming media reports, coalition spokesman US Air Force Colonel John Dorrian said the additional forces would be working with local partners in Syria – the so-called Syrian Democratic Forces (SDF) and the Syrian Arab Coalition – and would not have a frontline role, Reuters reported.
The SDF includes the Kurdish YPG militia.
The additional forces that had arrived in "the last few days" comprised a Marines artillery unit and Army Rangers.
"We are talking about an additional 400 or so forces in total, and they will be there for a temporary period," Dorrian said by telephone. The deployment was on top of an existing 500 already in Syria, he said.
The SDF is the main US partner in its ostensible war against Daesh in Syria.
Since 2014, the United States, along with a number of its allies, has been leading a so-called anti-terror campaign in Syria and neighboring Iraq. The campaign has fallen well short of eliminating the terrorists, raising questions as to the nature of the coalition's military engagement.