Middle East
Syria Army Recaptures Al-Jarrah Airbase in Aleppo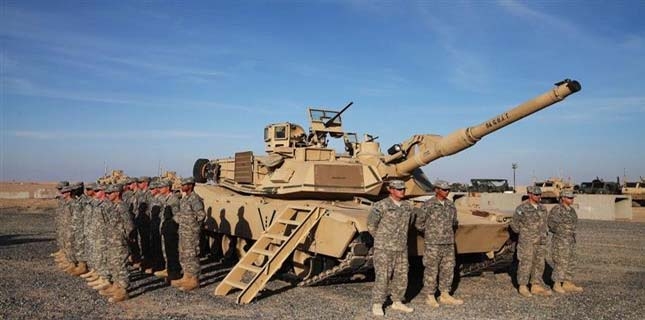 Syrian government forces retook an airbase in the country's northern province of Aleppo from Takfiri Daesh (ISIL or ISIS) terrorists.
A military source said Daesh terrorists withdrew from the small al-Jarrah military airport on Thursday as Syrian troopers launched an attack to reestablish control over it, Press TV reported.
Separately, Syrian army soldiers seized back control of 19 towns and villages on the eastern outskirts of the city of Aleppo. Among the liberated areas were Khafiya al-Hamar, al-Raihaniyah, Harna Shahab, and Ma'arba.
Syrian fighter jets also carried out a string of airstrikes against Daesh positions in the villages of al-Boeida Qlieb al-Thour and al-Lweibda in the west-central province of Hama.
More than 40 terrorists were killed and injured in the airstrikes. Seven pickup trucks, some equipped with 23mm-caliber machine guns, were destroyed as well.
Syrian jets bombarded the positions of the Jabhat Fateh al-Sham militant group — formerly known as al-Nusra Front — in the town of Kafr Zita and the village of al-Sayyiad. At least 13 terrorists were killed and more than 15 others were injured in the process.
Moreover, aerial attacks in al-Masasnieh Village left six Nusra Front militants dead and seven others injured.
Elsewhere, in the town of Khan Shaykhun in the northwestern province of Idlib, Syrian government forces killed five Nusra Front terrorists in a special operation.