Middle East
Takfiris kill 160-plus FSA militants in Syria: Intel. group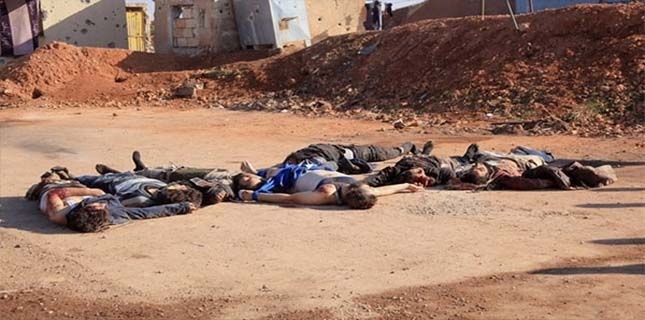 A Takfiri terrorist outfit has killed more than 160 members of the foreign-backed Free Syrian Army (FSA) militant group in Syria, a US-based intelligence group says.
The SITE Intelligence Group reported the Jund al-Aqsa terrorists had taken the FSA militants prisoner during attacks against their gatherings in the northwestern Syria Idlib Province.
The attacks, it said, had come in response to the FSA's dispatch of representatives to talks with the Syrian government in the Kazakh capital of Astana. The talks strive towards a political solution to the deadly crisis gripping Syria since 2011.
SITE was citing Abdul Hakim al-Rahmon, the head of the political arm of Jaish al-Nasr, an FSA faction. He said 70 of the fatalities belonged to his faction.