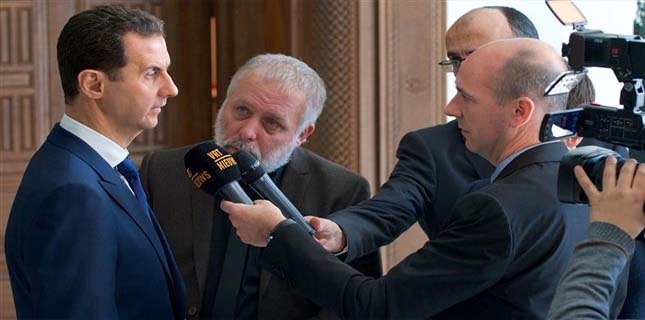 Syrian President Bashar al-Assad has dismissed a US-led coalition against Daesh in Syria as "illusive," saying the terrorist group "was expanding" during the operation.
Speaking to a group of Belgian reporters, Assad also cast doubt at new US President Donald Trump's pledge to fight Daesh terrorists also known as ISIS, state news agency SANA reported on Tuesday.
"What we heard as statements by Trump during the campaign and after the campaign is promising regarding the priority of fighting terrorists, and mainly ISIS, that's what we've been asking for during the last six years," he said.
However, "We have to wait, it's still early to expect anything practical," he added.
Assad also said US-Russian cooperation in stepping up the fight against Daesh, as suggested by Trump, would have positive repercussions.
"It could be about the cooperation between the US and Russia, that we think is going to be positive for the rest of the world, including Syria. So, as I said, it's still early to judge."
US operations in the Arab country against Daesh have been non-existent so far, he said, adding the raids were illegal because they were carried out without consulting with or taking the permission of the Syrian government.
"Let me be frank with you, when you talk about contribution in the operation against ISIS, actually there was no operation against ISIS; it was a cosmetic operation if you want to talk about the American alliance against ISIS.