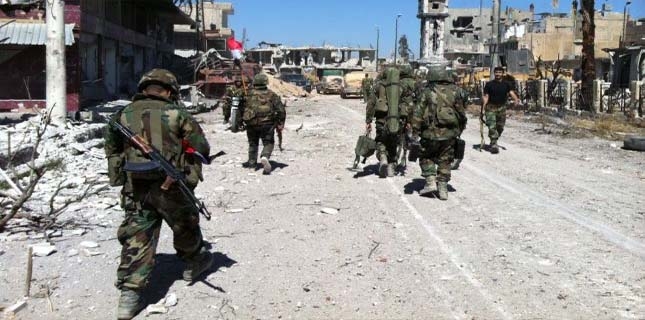 Government forces have reportedly entered a key village in the Syrian capital's countryside, retaking control of a spring and water storage facilities that used to supply Damascus' water.
On Saturday, the forces moved into the Ayn al-Figeh Village, which is located in the strategic Wadi Barada area in the suburbs of the capital, sources associated with the Lebanese resistance movement of Hezbollah reported.
Wadi Barada is home to Damascus' main river, Barada, as well as springs used as sources of water for the capital. Al-Figeh houses one of those springs.
The armed opposition's al-Hadath television channel, however, denied reports that the army had seized the village.