Middle East
Syrian Army Finds Schools Full of Chemical Missiles in East Aleppo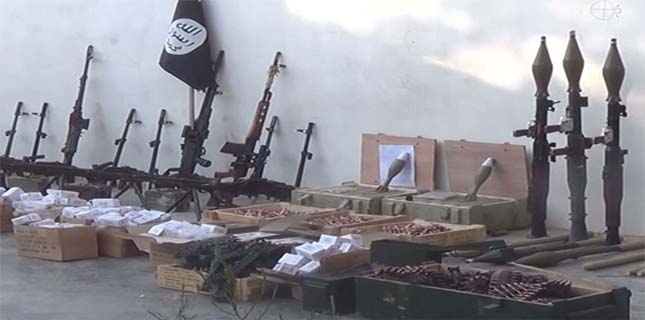 After gaining full control on Aleppo, Syrian Army forces in cleaning operation of formerly terrorist held neighborhoods of eastern Aleppo discovered many weapon warehouse in different regions. Many chemical missiles and chemical agents also found in the stores hidden in governmental institution and schools.
Moreover, from chemical missiles and agents, many heavy weapons and missiles discovered by Syrian Army in eastern Aleppo.
Also many centers for producing mortar shells filled by chemical found. Terrorist groups used these missiles to attack civilian neighborhood and Army in Aleppo.
Also London Based opposition group of Syrian Human right observatory confirmed that Syria Army discover Food stores sufficient for at least 3 months which was under control of terrorist groups.
Footage shows many discovered stores of weapons and foods.