Middle East
Syrian Army's General Command: Israeli Warplane Attacks Military Site in Quneitra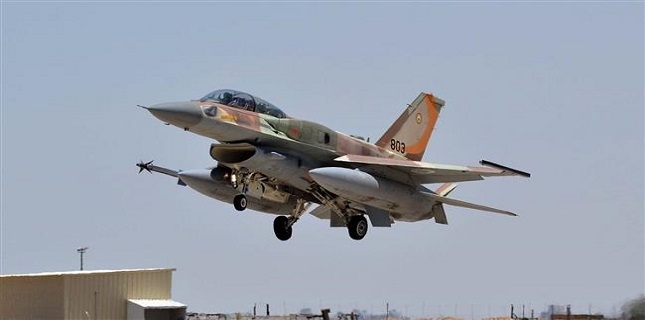 General command of the Syrian army and armed forces announced on Wednesday that the Israeli enemy's warplane perpetrated today a flagrant attack on one of the military sites in Quneitra countryside, destroying cannon and damaging another.
"This attack comes after the success of our armed forces, in cooperation with popular defense groups, in thwarting a wide attack carried out by al-Nusra Front terrorist organization on Hadar and its surroundings in Quneitra countryside, killing tens of terrorists and inflicting them heavy losses in arms and equipment, ," the Syrian Army's command said in a statement.
Yet, the Israeli attack comes in an attempt to raise the terrorists' collapsed morals after the losses they have received.
The army's general command affirmed its determination to continue the war against Israel's tools- ISIL, al-Nusra and some affiliated groups, warning against the repercussions of repeating such attack.