Middle East
Turkish manual with instructions for militants found in Syria: Report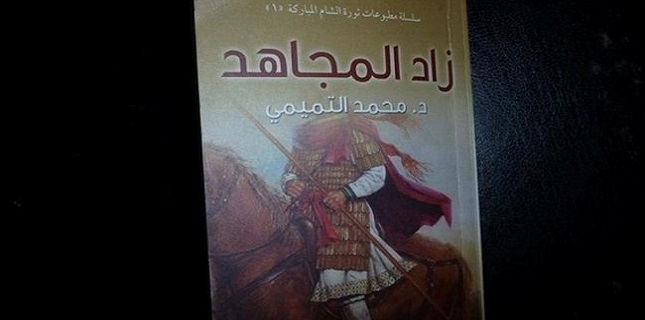 Syrian troops have discovered a manual, purportedly printed in neighboring Turkey, that teaches Takfiri militants "the proper conduct of war on foreign soil," including the use of nuclear munitions.
The Arabic-language manual, titled Zad al-Mujahed (Provisions for a Warrior), was found recently during a Syrian army operation to liberate a militant-held neighborhood in Latakia, Russia's Sputnik news agency reported.
The manual features the logo of the Guraba publishing house, which is based in the Turkish coastal city of Istanbul, and has contact information and even an International Standard Book Number (ISBN) inside its front cover.
The Syrian army soldier who made the discovery said the booklet is filled with hatred, calls for war against people who don't share the extremists' beliefs, and includes instructions on what must be done with "enemies and their property."
"The manual comes with instructions on how to burn cities captured by Takfiris, how to cut down all the trees, destroy all life and how to execute prisoners," the soldier explained.
"It also says that Takfiris have a right to marry their captives, and even mentions the aspect of the possible use of nuclear weapons," he added.
Turkey has time and again been accused of aiding and abetting militant groups operating in Syria. Ankara is accused of actively training and arming Takfiri militants and facilitating their passage into Syria.
It is not clear though if the manual was published with the knowledge of Turkish officials.
On May 14, Syrian army soldiers killed all members of a terrorist group affiliated with the Takfiri Jabhat Fateh al-Sham militant group, formerly known as al-Nusra Front, who had Turkish-built arms and medicine.
The development came a day after Syrian intelligence forces said they had uncovered a haul of medical supplies near Aleppo that came from Turkey and was destined for Daesh terrorists in the Iraqi city of Mosul.
Hussein al-Omar, a colonel in Syria's Military Intelligence Directorate, said the truck, loaded with some 25 tons of medicine and hospital supplies, including a number of dialysis machines, had entered Syria from Turkey's Bab al-Hawa international border crossing, located on Syria's northwestern border with Turkey.
Syria has been gripped by foreign-backed militancy since March 2011. Over the past few months, Takfiri militants active in the Arab country have suffered major setbacks as the Syrian army has managed to liberate several areas.