Middle East
Israeli jets attack Syrian government positions in Golan Heights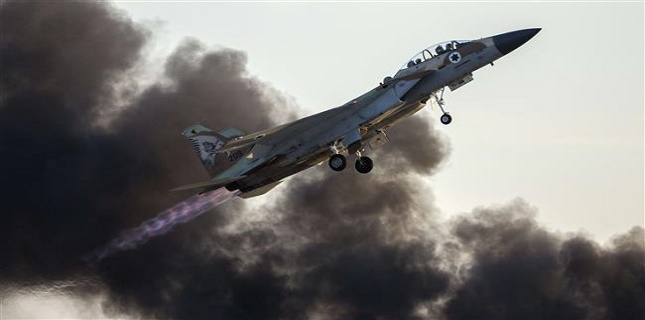 Israel says that it has targeted Syrian military positions after mortar fire landed in an open area in the occupied Golan Heights.
On Sunday, Tel Aviv released a statement claiming that it had struck Syrian "cannons" during an airstrike in Syria's Golan Heights after "mortar fire" hit an unpopulated area.
Following the incident, Israeli military spokesman Peter Lerner tweeted that the Syrian government must be held accountable for the shelling.
Tel Aviv has targeted the region several times in recent years.
On August 22, Israeli jets carried out an airstrike in the area, again claiming that the attack was in retaliation for stray fire from Syrian fighting factions that landed inside Israel.
Syria says Israel and its Western and regional allies are aiding Takfiri militant groups operating inside the Arab country. Moreover, the Syrian army has repeatedly seized huge quantities of Israeli-made weapons and advanced military equipment from the foreign-backed militants inside Syria.
Israel seized the Golan Heights from Syria after the 1967 Six-Day War and later occupied it in a move that has never been recognized by the international community.
The regime has built tens of illegal settlements in the area ever since and has used the region to carry out a number of military operations against the Syrian government.