Middle East
Syria Air Force takes out 11 Takfiris: Report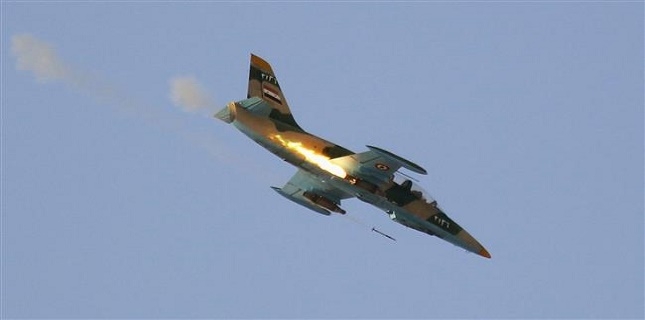 Syrian army forces have reportedly killed 11 Takfiri terrorists and liberated two villages in the country's west.
The Syria Now news website reported on Tuesday that the fatalities had been caused after Syrian military aircraft targeted armored vehicles belonging to the terrorists on the outskirts the city of Hama.
Separately, army forces engaged militants elsewhere in the city's countryside, liberating the villages of Buwaizah and Madajin.
The outlet also reported that Russian fighter jets had targeted positions and caches of arms belonging to the Takfiri groups of Jabhat Fateh al-Sham, formerly known as al-Nusra Front or al-Qaeda's Syrian branch, and Ahrar al-Sham.
It was also reported that the foreign-backed Syrian Democratic Forces (SDF) — a coalition of Arab and Kurdish fighters — had liberated two villages to the south of the town of Manbij in northern Syria.
Kurdish forces recently freed Manbij of Daesh presence in a decisive blow to the Takfiri terror group, which has been ravaging the Arab country since 2014.
The group, however, carried out a mortar attack against the village of Dandaniyah west of the town, killing four Syrian civilians.
Since 2011, Syria has been gripped by foreign-backed militancy, which has killed thousands and displaced millions.