Middle East
Saudi Arabia, Turkey, Qatar escalate Syria war by backing militants: Syria UN envoy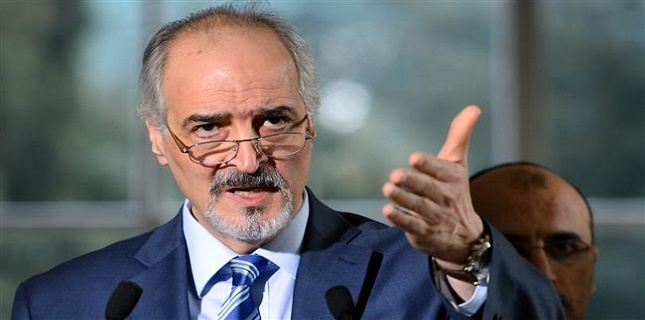 Syria's envoy to the United Nations (UN) says Saudi Arabia, Turkey, and Qatar provide financial and military support for the Takfiri militant groups in his country.
Speaking at a press conference in New York on Monday, Bashar al-Jaafari said that the governments in Riyadh, Ankara and Doha claim to be supporting the Syrian people even as they escalate the violent conflict in Syria.
The senior Syrian diplomat said the severe financial sanctions imposed on Syria have gravely affected all economic sectors and households, and the ongoing airstrikes by the US-led military coalitions against purported Daesh positions have incurred more than one billion dollars in damage to civilian infrastructure in the country.
Jaafari said the aircraft belonging to the US-led coalition bombed and destroyed the 1,000-megawatt thermal plant in the strategic northwestern city of Aleppo, located 355 kilometers (220 miles) north of the capital, Damascus, last October.
The Syrian UN ambassador went on to say that foreign-sponsored Takfiri terrorist groups started destroying historical monuments and looting factories and industrial workshops in Aleppo one and a half years after the outbreak of the Syrian crisis, and continue to target residential neighborhoods with mortar shells and rockets.
Jaafari further condemned attempts by some international parties to conceal the atrocities being committed by terrorist outfits in Syria.
Syria has been gripped by foreign-backed militancy since March 2011. UN Special Envoy for Syria Staffan de Mistura estimates that over 400,000 people have been killed in the conflict.
Back in 2014, the UN said it would no more update its official death toll for Syria.