Middle East
Russia: 1000 Terrorists Killed in Aleppo in 4 Days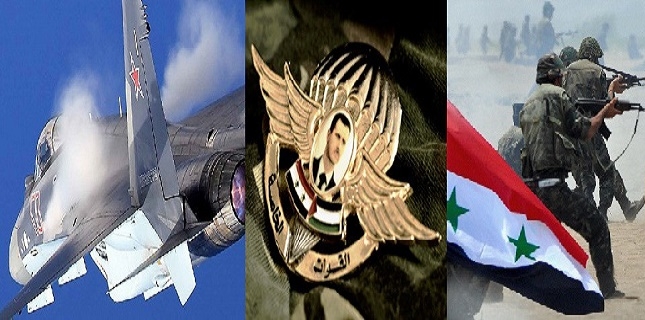 General Staff of the Armed Forces of the Russian Federation announced that the losses of the armed terrorist groups during the military operations Southwest of Aleppo in the last 4 days reached at nearly one thousand killed and two thousand wounded terrorists.
"The operations also led to destroying 7 tanks, 8 armored vehicles, 29 weapons and cannons and 85 cars equipped with heavy machine guns," Lieutenant General Sergey Rodskoy, Commander of the operations' department at Russian General Staff said in a statement, SANA reported.
He added the seven humanitarian corridors specified to evacuate the civilians and gunmen who want to throw away weapon are still open and work uninterruptedly.