Middle East
VIDEO: ISIS fighters caught trying to escape in Female Burkas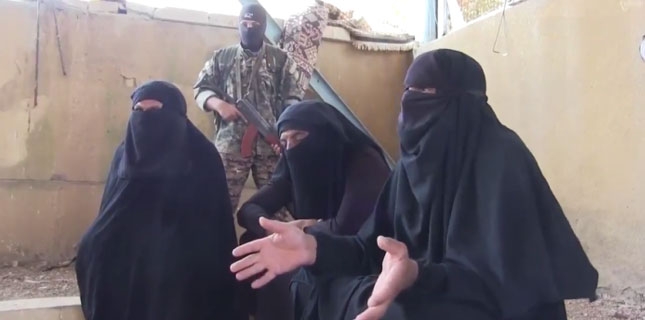 It is not the first time that takfiri terrorists have tried escaping their self-styled JIHAD in 'BURKA', a female attire to veil herself. Earlier Pakistan's Lal Mosque Cleric Abdul Aziz fled his camp in one and now Kurdish YPG forces capture ISIS fighters trying the same.
The Kurdish YPG say they have interrogated and arrested three alleged ISIS fighters who tried to escape the besieged city of Manbij posing as female refugees dressed in burkas.
Around 15,000 civilians, along with hundreds of ISIS fighters, remain bogged down in Manbij as the Syrian Democratic Forces (SDF) have taken control of 50% of the city.
The YPG is the largest faction in the SDF, a coalition of Kurdish and Arab militias established in northern Syria seeking to defeat the Islamic State.