Middle East
Russian airstrikes kill 18 Daesh militants in central Syria: Group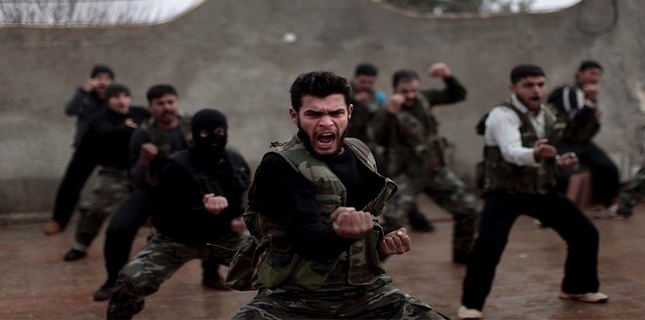 At least 18 members of the Takfiri Daesh terrorist group have been killed in Russian airstrikes in central Syria, including near the ancient Semitic city of Palmyra, a monitoring group says.
The so-called Syrian Observatory for Human Rights said on Friday that the aerial attacks were carried out around the town of al-Sukhnah, situated 220 kilometers (some 140 miles) east of the city of Homs, as well as close to Palmyra, located 215 kilometers (133 miles) northeast of the capital, Damascus.
It said that a number of European nationals were among the slain militants.
The report came on the same day that Russian Defense Minister Sergei Shoigu said his country's aerial campaign against foreign-sponsored Takfiri militant groups operating inside Syria had changed the course of the developments on the ground in favor of the Damascus government.
Russia has been bombing Daesh and al-Qaeda-affiliated al-Nusra Front terrorist groups in Syria at the official request of President Bashar al-Assad since September 30, 2015.
Syria has been gripped by foreign-backed militancy since March 2011. The United Nations (UN)'s Special Envoy for Syria Staffan de Mistura estimates that over 400,000 people have been killed in the conflict. The UN has stopped its official casualty count in Syria, citing its inability to verify the figures that it receives from various sources.
A ceasefire brokered by the US and Russia went into effect in Syria on February 27, but it does not apply to the Daesh and al-Nusra Front terrorist groups in the Arab country.