Middle East
Saudis, Turks, Qataris behind peace talks suspension: Syria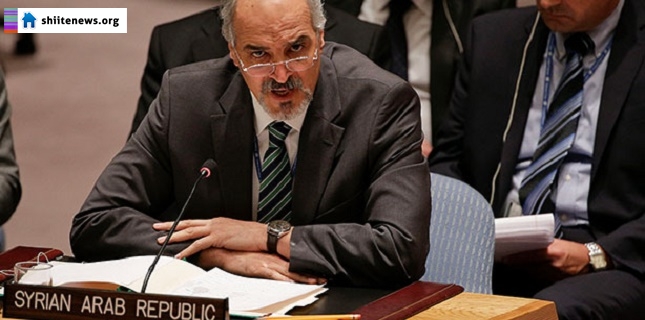 Syria says the Saudi Arabia, Turkey, and Qatar are to blame for the temporary suspension of Syrian peace talks which were held in Switzerland.
On Wednesday, the UN special envoy to Syria, Staffan de Mistura announced that the further talks are postponed until February 25. "I have concluded frankly that after the first week of preparatory talks there is more work to be done, not only by us but by the stakeholders," he said following a meeting with Riad Hijab, the head of the main Syrian opposition group the so-called High Negotiations Committee (HNC).
"I have been long enough at the UN to know that when you have a five-year war that has had so many difficult moments you have to be determined but also realistic." de Mistura added.
Earlier, Syrian Ambassador to the UN Bashar al-Jaafari said that "the Saudis, Turks and Qataris" are the ones who should take responsibility for "this failure." "They are the real handlers and masters of the Riyadh group," he added.
After the UN announced the three-week gap in the talks, the HNC said that it would not be returning to the negotiating table until its humanitarian demands are met.
Hijab said at a press gathering that the group "will leave Geneva tomorrow and will not return until the humanitarian demands are met or (we) see something on the ground."
In response to Hijab's remarks, Jaafari reiterated his stance that the opposition group is not committed to the talks. "Since its arrival … (the HNC) refused to take part in any serious talks with the (UN) special envoy," he said.