Middle East
Turkey aerial warfare kills some 260 PKK members: Agency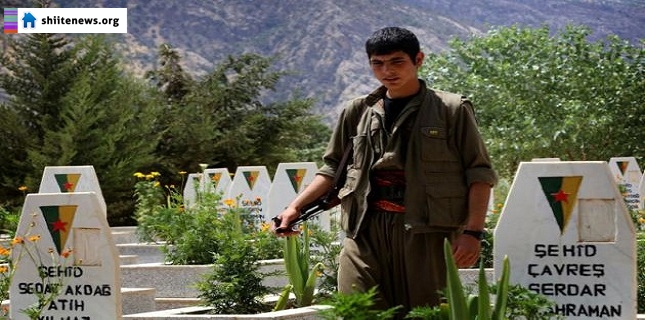 Turkey's state news agency has alleged that the country's week-long aerial warfare against the Kurdistan Workers' Party (PKK) has killed around 260 members of the outlawed group.
"380-400 terrorists have been identified as injured," the Anatolia news agency added without divulging its sources.
The PKK, which seeks to gain self-rule, has been engaged in militancy in southeastern Turkey for decades.
The country has started conducting aerial attacks against PKK bases in northern Iraq as well as what it claims to be positions of the terrorist group of ISIL in Syria ever since July 20, when at least 32 people were killed in a massive explosion in the Turkish town of Suruc, near the southern border with Syria. The attack was attributed to the ISIL, which has swathes of territory in neighboring Syria and Iraq under its control.
The sheer number of the warplanes involved in the daily strikes on the alleged PKK targets has raised concern. Syrian Kurds have also complained that they have come under attack during the Turkish warfare.
Anatolia further reported that the injured from the Turkish attacks against the so-called PKK targets included Nurettin Demirtas, the brother of the leader of pro-Kurdish Peoples' Democratic Party (HDP), Selahattin Demirtas.
Turkish President Recep Tayyip Erdogan urged the country's parliament on July 24 to lift the immunity from prosecution of politicians with suspected links to the PKK. The HDP has filed a criminal complaint against Erdogan and Prime Minister Ahmet Davutoglu, saying 1,033 of its members have been detained since the date.
A shaky ceasefire that had stood since 2013 was declared as null by the PKK following the Turkish airstrikes against the group, narrowing chances of the two sides reaching a deal any time soon.