Middle East
Kuwait busts major terrorist cell linked to ISIL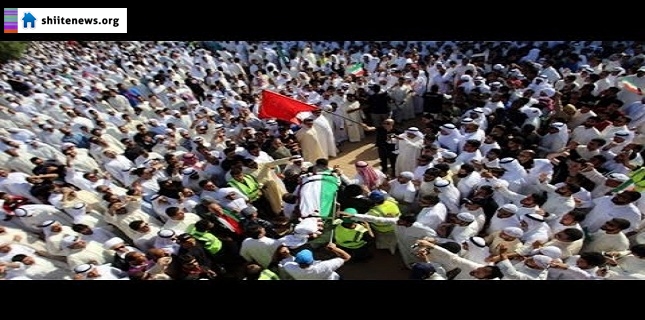 Kuwait has arrested members of a terror cell allegedly linked to the ISIL Takfiri terrorists, one month after a deadly bombing killed dozens in a Shia mosque in Kuwait City.
Kuwait's Interior Ministry said Thursday that security forces arrested four men with alleged links to ISIL, while a fifth member was killed in neighboring Iraq during a "terrorist operation."
All the members are thought to be Kuwaiti nationals born between 1982 and 1990 and are suspected of taking part in terrorist activities in Iraq and Syria, a statement by the Kuwaiti ministry said, adding that all the individuals have admitted receiving instructions and practical training from terrorist organizations.
Last month, a bomb explosion at a Shia mosque in the east of Kuwait City left over two dozen people dead and injured more than 200 others. ISIL claimed responsibility for the attack.
The incident prompted the Kuwaiti government to declare itself at war with the terrorists, saying ISIL aims to sow discord and stoke sectarian strife in Kuwait.
The Thursday statement, however, said those arrested were not related to the June 26 mosque attack, adding that prosecution is underway on a separate group of suspects related to the mosque case. The government has arrested 29 people, including seven women, in connection with the deadly attack, which was the worst such incident in the history of Kuwait.
The statement called the recent arrests "a pre-emptive move," saying the suspects will be tried on August 4.
Over the past few months, ISIL has expanded its terror campaign to attack Shia citizens in Saudi Arabia and Kuwait.