Middle East
Syria blasts 'illegal' visit by senior US diplomat to Dayr al-Zawr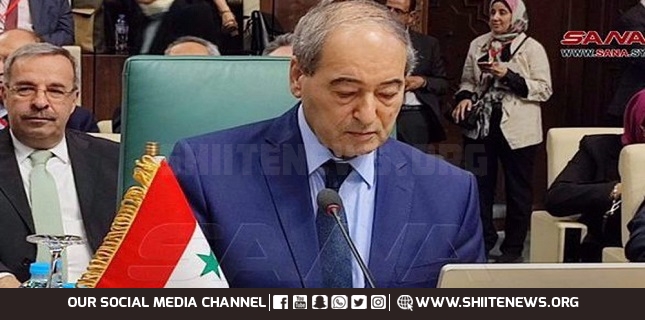 Syria has denounced the illegal entry of a US delegation into its territory, calling it a flagrant violation of the country's sovereignty.
Damascus said the trip of the delegation led by US Deputy Assistant Secretary of State Ethan A. Goldrich amounts to a breach of international law and Security Council resolutions.
The Syrian government has decried the delegation's meetings with US-backed militant groups in northern Syria.
Damascus said the claim that the visit is aimed at addressing the problems of the residents of Dayr al-Zawr is a sheer lie and reflects Washington's hypocritical approach.
Damascus said the US plunders the wealth of the Syrian people and imposes unjust, illegitimate and inhumane coercive measures on them.
On Tuesday, US officials announced what they described as a significant meeting between Goldrich and Syrian militant leaders in Istanbul, saying the purpose was to discuss the recent developments in Dayr al-Zawr, Suweida, and Hasakeh.
The meeting came after a week of escalating tensions and clashes in Dayr al-Zawr between Arab tribes and US-backed Kurdish militants.
Last month, a delegation of US senators visited the northern countryside of Aleppo, which is under Turkish occupation.
On Monday, Syrian Foreign Minister Faisal Mekdad said, "The US occupation of northeastern Syria, its act of plundering of its wealth, and its support of the separatist terrorist groups will end thanks to the struggle of our heroic people in Dayr al-Zawr and Hasakah, along with the Syrian Arab Army."
The US deployed forces and military equipment in Syria in 2014 without any authorization from Damascus or a UN mandate under the pretext of fighting Daesh.
The US military claims its presence in Syria is aimed at preventing the oilfields in the area from falling into the hands of Daesh.
Damascus, however, maintains that the deployment is meant to plunder the country's natural resources.
Former President Donald Trump of the United States admitted on several occasions that American forces were in the Arab country for its oil wealth.