Middle East
Death Toll from Syria-Türkiye earthquake surpasses 12,000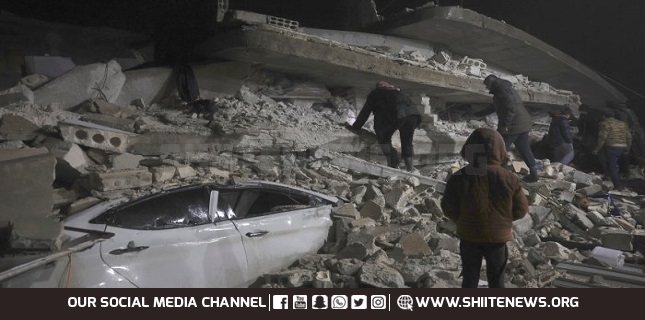 The number of people killed in Turkey and Syria after the earthquakes has risen to at least 12,049.
Monday's magnitude 7.8 quake, followed hours later by a second one almost as powerful, toppled thousands of buildings including hospitals, schools and apartment blocks.
The quake, which was centered in Turkey's southeastern province of Kahramanmaras, sent residents of Damascus and Beirut rushing into the street and was felt as far away as Cairo.
More than 298,000 people have been forced to leave their homes due to this week's deadly earthquake, Syrian state media has reported. The number appeared to be a reference only to the parts of Syria under government control, not those held by other factions in the north-west of the country, which is closer to the epicentre of Monday's quake.
Earlier on Monday, the first batch of Iran's humanitarian aid, consisting of 45 tons of pharmaceutical, food, and health assistance received in Syria.