Middle East
Türkiye summons Swedish envoy over permission to burn holy Quran in Stockholm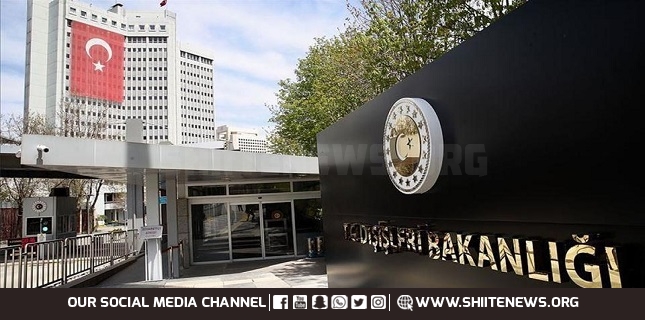 Türkiye has summoned Sweden's ambassador to Ankara after the Swedish government allowed a far-right, anti-Muslim racist leader to burn a copy of the Quran outside the Turkish embassy in Stockholm, diplomatic sources said.
Rasmus Paludan, a convicted racist, received a permit from the Swedish government to burn the Muslim holy book in front of the embassy building on Saturday, January 21, The Washington Post reported.
"Upon learning that the act of burning our holy book, the Holy Quran, near our Stockholm embassy in Sweden, was allowed, the Swedish ambassador to Ankara was summoned to our ministry today," sources in the Turkish foreign affairs ministry said.
It has been conveyed to the Swedish ambassador that Türkiye strongly condemns the provocative act, "which is clearly a hate crime", the sources added.
"Sweden's attitude is unacceptable. We expect the act not to be allowed, and that insults to sacred values cannot be defended under the guise of 'democratic rights'."
Türkiye has also warned Sweden that allowing the propaganda activities of PKK and affiliated circles, who have announced holding a demonstration in Stockholm, is a clear violation of the tripartite agreement.
Finland and Sweden formally applied to join NATO in May last year, abandoning decades of military non-alignment, a decision spurred by Russia's military action against Ukraine. But Türkiye – a NATO member for over 70 years – voiced objections, saying the two countries have been tolerating and supporting terrorist groups.
Later in June 2022, Türkiye and the two Nordic countries signed a memorandum at a NATO summit to address Ankara's security concerns, paving the way for their eventual membership in the alliance. Seven months have passed since the signing of the memorandum and Sweden is yet to fulfil the agreed recommendations.