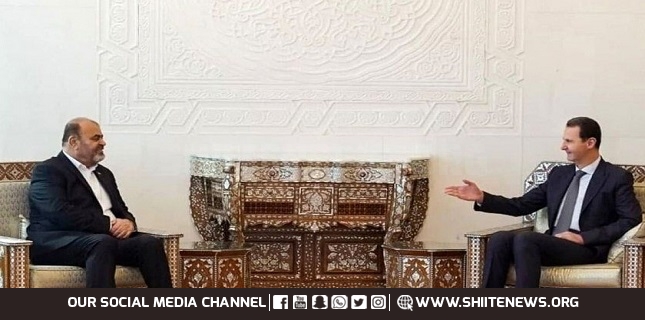 In a meeting, the Iranian and Syrian ministers of road stressed the establishment of a trilateral railway for transporting goods and passengers between Iran, Iraq, and Syria.
The Iranian Minister of Road arrived in Syria on Tuesday and met with Syrian President Bashar al-Assad.
Iran's Road Minister Rostam Ghasemi and Syria's Minister of Transport Zouhair Khazim met with each other on Thursday and discussed the establishment of a joint railway for transportation between Iran, Syria, and Iraq.
The communication way is planned to pass through Shalamcheh in Iran, Basra in Iraq, and then goes to Syria.
In the meeting, the Syria-Iran transits through air and sea, as well as drafting some agreements, were discussed.
The two ministers also talked about the creation of joint commercial companies and the activation of sea transportation lines between the ports of the two countries.