Middle East
Flights to resume at Damascus airport after Israeli airstrikes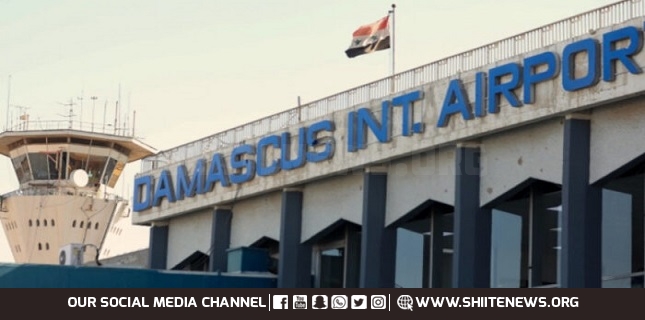 Flights at the Damascus International Airport will resume Thursday after Israeli airstrikes caused significant damage to the facility's infrastructure and runways and rendered its main runway unserviceable.
In a statement on Wednesday, the Syrian transportation ministry said operations at the facility would be restored to normal on Thursday after a nearly two-week hiatus brought about by the June 10 Israeli strikes.
All companies and aerial fleets "should schedule their arriving and departing flights as of this date", it said.
The attacks damaged the runway, navigation equipment, and buildings, and disrupted international civilian air traffic at the airport.
According to the official Syrian Arab News Agency (SANA), Israeli warplanes fired several missiles from the direction of Syria's occupied Golan Heights at some targets south of Damascus.
Syrian air defenses brought down most of the incoming projectiles.
Syria and the Israeli regime are technically at war due to the latter's occupation of Golan since 1967.
Israel maintains a significant military presence in the occupied territory, which it uses as one of the launchpads for attacks on Syrian soil.
Israeli attacks on Syria started to grow significantly in scale and frequency after 2011 when Syria found itself in the grip of foreign-backed terrorism.