Middle East
Turkey Launches a Military Offensive in Iraq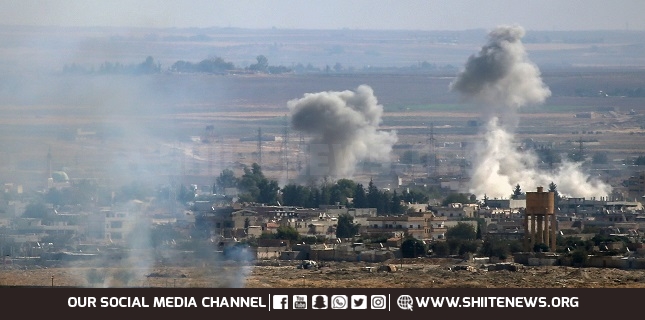 Turkey's Defense Ministry announced that Ankara has launched a major cross-border military offensive against Kurdistan Workers' Party (PKK) militants in northern Iraq.
Defense Minister Hulusi Akar said, in a video address on Monday morning, that the operation will include an extensive airstrike campaign using jets, helicopters, and drones, as well as a ground incursion by commando troops.
Turkey claims it successfully destroyed multiple bunkers, tunnels, and ammunition depots, as well as the PKK's military headquarters, in northern Iraq's border areas of Metina, Zap, and Avashin-Basyan, before the PKK's ground forces entered Iraqi territories.
The number of troops and military equipment involved in the operation is unknown.
The PKK is a Kurdish militant political organization and armed guerrilla movement that has been fighting Ankara since 1984 in a war that has claimed more than 40,000 lives. Turkey has conducted numerous military operations against the PKK, which is based in northern Iraq.