Middle East
Syrian Army Starts Fresh Operations in Aleppo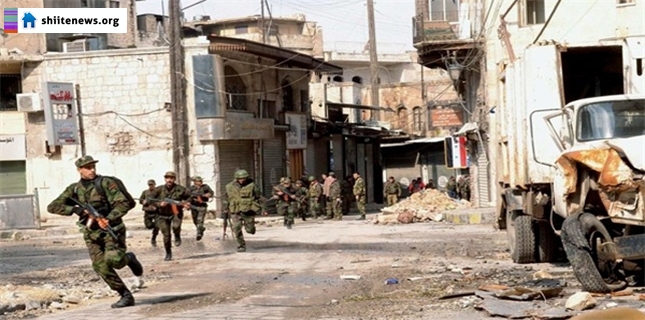 The Syrian army launched a fresh round of military operations in the Northern parts of the country and entered the city of Aleppo after laying a siege on the city for several weeks.
The army units entered the Aleppo with tens of armored vehicles to ensure liberation of the city.
A senior local commander told FNA that the army is very close to beginning its attacks on the terrorists' positions in the surrounding areas of the Aleppo city as well.
"We will not allow the terrorists to leave Aleppo after the city's siege has been completed and our Kurdish brothers will cooperate with us in fighting our common enemies who are Takfiri terrorists," the commander said.
The Syrian army's fresh operations in Aleppo city came while similar operations are underway in Damascus, Quneitra and Daraa.
Syria has been the scene of insurgency since 2011 when certain western powers and their regional allies voiced loudly that Syrian protests have no diplomatic solution and they started supplying the country's opposition groups with their arms and funds.
In 2014, specially after victory of President Bashar al-Assad in the country's presidential election, the army has gained upper hand in its anti-terrorism campaign, and has been partly successful in sealing borders with Turkey and Jordan.