Middle East
Syrian army targets terrorists' positions in Aleppo, Hama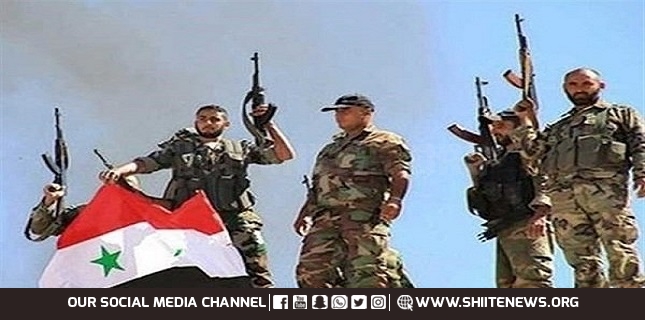 The Syrian army has launched artillery attacks targeting positions and gathering places for terrorists in the northern, western provinces of Aleppo, Hama.
The Syrian army launched an artillery attack targeting positions of Tahrir al-Sham (Jabhat al-Nusra) terrorists in the village of Kafr Ta'al in the western suburbs of Aleppo.
The Syrian army also targeted terrorists' positions in the villages of Khirbat al-Naqus, Al Enkawi, Kulaidan, and in the northwestern suburbs of Hama.
The provinces of Aleppo, Hama, and Idlib are the last places used by terrorists to hide in Syria.
The crisis in Syria began in 2011 with a massive offensive by terrorist groups backed by Saudi Arabia, the United States and their allies to shift the regional equation in favor of the Zionist regime.