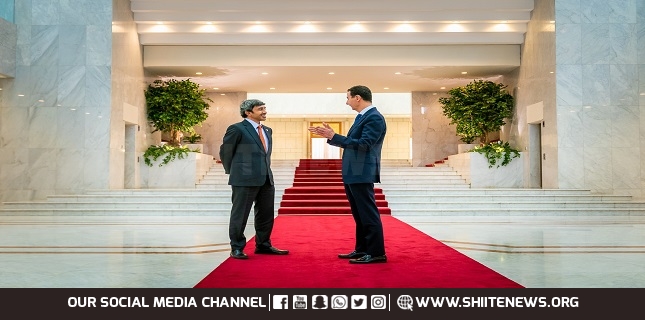 Syria's Economy and Foreign Trade Minister discussed with the UAE Minister of State for Foreign Trade the means to enhance economic cooperation between the two countries.
Mohammad Samer al-Khalil and Thani bin Ahmed Al-Zeyoudi met on the sidelines of the activities of the Syrian National Day at Expo 2020 Dubai, discussed providing new plans to create ways for economic integration and development exchange in some important sectors in the two countries.
The two sides affirmed the need for developing the transport sector between them to provide a fertile environment for trade exchange and deal with the logistical challenges that prevent the exchanging of goods and products between the two countries, in addition to activating the tariff exemptions system.