Middle East
Syrian Army Captures the Badr Mosque in Jobar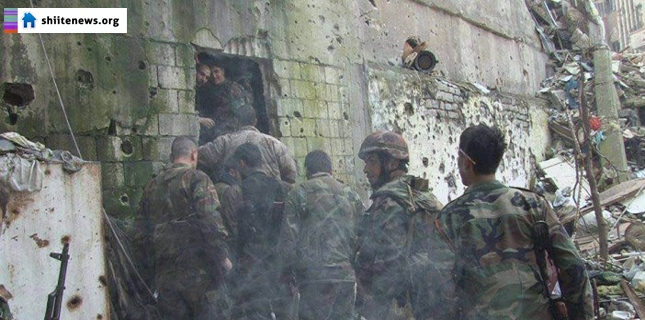 After weeks of a military stalemate, the Syrian Arab Army's 105th Brigade of the Republican Guard (Harss Al-Jamhouri) made huge strides in the besieged city of Jobar, capturing the Badr Mosque after fierce firefights with Jaysh Al-Islam (Army of Islam).
According to a military source, the 105th Brigade suffered 11 casualties during their capture of the Badr Mosque; meanwhile, Jaysh Al-Islam lost over 25 fighters, including 'Ammar 'Ali 'Umran, Sadiq Mustafa Al-Hourani, Leith Qusay Al-Tamimi, Ismaa'eel Ghazi Bablawi, and Mounir 'Abdel-Hakim Za'im.
The Syrian Arab Air Force (SAAF) pounded Jaysh Al-Islam with powerful airstrikes in the city of Douma for the 4th time this week, bombarding a number of militant sites, while the 105th Brigade continues to make gains west of the village of Tal Kurdi.