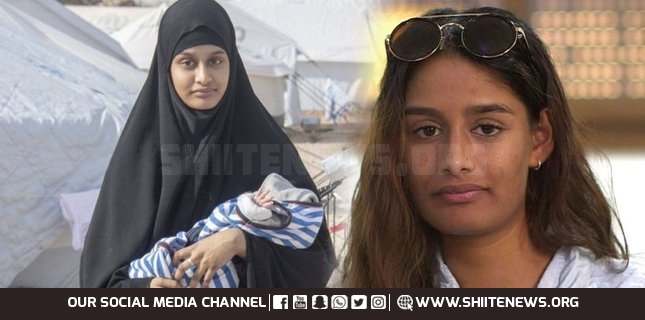 Shiite News: British citizen Shamima Begum seems shameful on her act of joining the International terrorist group ISIS for Jihad-un-Nikkah (wed for holy war). She was only 15 when she left her country to Syria where she joined ISIS in 2015 but she says I feel hate of myself for joining a terrorist group.
Telling her story to BBC correspondent Josh Becker she revealed that she left her homeland with 2 more girls in which one has died in the blast and another was not in contact.
Shamima married with Dutch member of ISIS and lived with ISIS for more than 3 years. In this period she gave birth to 3 children and all of them died.
In 2019 she got shelter in Syrian Refugee Camp where her third baby died. The same year British Interior Minister Sajid Javed canceled her nationality due to national security which is still carry on.
On the question of rejoining ISIS Shamima cuts a sorry figure and recalls that time of life as a nightmare.