Middle East
Russian soldier killed by roadside bomb blast in Syria's Homs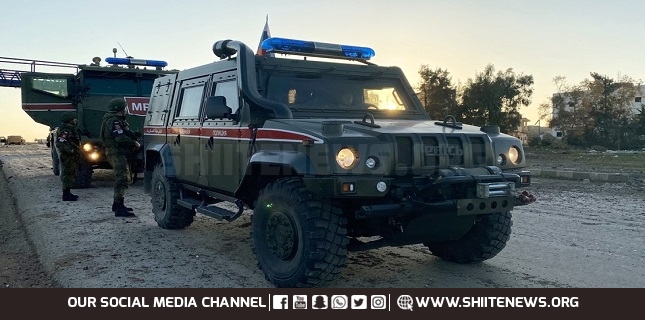 A Russian soldier has died from the injuries he received from explosion of a roadside bomb, while patrolling in the eastern Syrian province of Homs.
The fatality was caused on Thursday as the victim was performing the patrol meant to secure a route used for humanitarian aid transfer, the Russian Defense Ministry said in a statement.
"On September 9, 2021, in the province of Homs of the Syrian Arab Republic, during the reconnaissance of the route of the humanitarian convoy by the Russian military police, an explosive device planted on the roadside was detonated," the statement said.
The serviceman was soon placed under medical care but succumbed to the injuries, the ministry noted.
"The Russian Ministry of Defense will provide the family of the deceased soldier with all the necessary assistance and support," the ministry said.