Middle East
ISIL militants kill dozens of Syrian civilians in Hasakah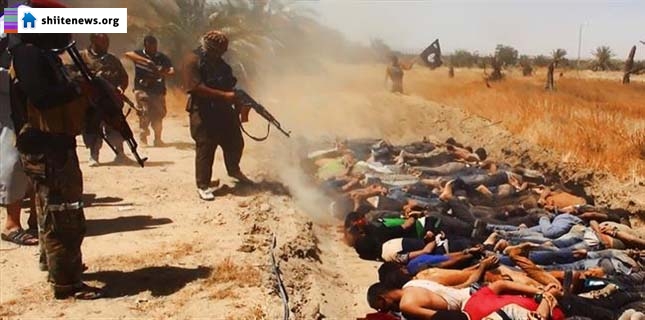 Members of the Takfiri ISIL militant group have executed dozens of civilians in Syria's northeastern province of Hasakah, as they continue committing crimes against humanity on a large scale in the crisis-stricken Arab country.
Local sources, speaking on condition of anonymity, said the ISIL terrorists overran the villages of Tal Maghas as well as Um Raqabah on Thursday, and fatally shot dozens of people. The Takfiris later destroyed the victims' houses, Syria's official news agency, SANA reported on Friday.
The development comes after ISIL militants killed a man and blew up his house in Ashra village of Hasakah Province on the charge of fighting the militant group, and repelling an ISIL attack on the village.
ISIL Takfiris executed eleven civilians and mutilated their bodies in Syria's eastern province of Deir ez-Zor on January 15.
ISIL had killed three civilians in the city of Mayadin, situated some 500 kilometers (310 miles) northeast of Damascus a day earlier. The ISIL militants mutilated two of the bodies and decapitated the third, before hanging them at the al-Bal'oum roundabout at the entrance of city.
Over 200,000 people have been killed in the crisis in Syria over the past nearly four years, according to reports. New figures show that over 76,000 people, including thousands of children, lost their lives in Syria last year alone.
ISIL, with members from several Western countries, controls parts of Syria and Iraq, and has been carrying out horrific acts of violence such as public decapitations and crucifixions against all communities, including Shias, Sunnis, Kurds, and Christians.