Featured
Middle East
Rights group urges UAE to release 94 political activists being held behind bars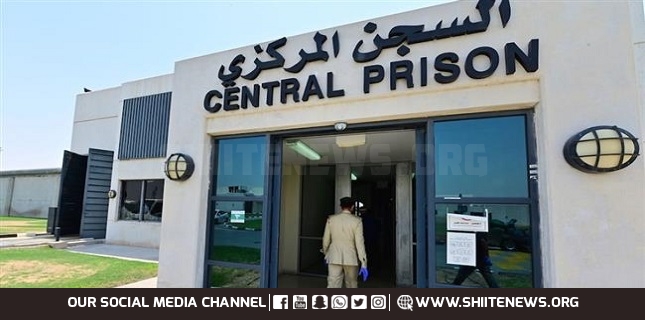 A UK-based human rights group has voiced concerns over the persecution of human rights activists and treatment in UAE prisons, calling on the Emirati government to release dozens of imprisoned political opponents.
The International Campaign for Freedom in the United Arab Emirates (ICFUAE), in a letter to UAE Ambassador to the UK Mansoor Abulhoul on the eighth anniversary of the "UAE 94" mass trial said that several of the prisoners showed visible signs of torture that they had been subjected to during long periods in pre-trial detention.
UAE authorities have failed to order an investigation into such incidents, raising serious concerns about the independence of the court, it said.
Furthermore, access to legal counsel during the UAE 94 trial was severely curtailed, it said, adding not all the defendants had an opportunity to see a lawyer before the trial, and none of the defendants or their lawyers received documents in good time so as to prepare an effective defense.
The group went on to say that the UAE government uses various oppressive methods, including indefinite detention and travel bans, against human rights activists and political prisoners.
The Emirati authorities use travel bans to prevent human rights activists and their family members from either entering or leaving the country, it noted.
The rights group said four prisoners currently remain in indefinite detention despite having completed their seven-year sentences.
"In relation to indefinite detention and imprisonment conditions, we ask that the UAE allows international monitoring of prisons by inviting independent and impartial bodies to inspect and evaluate detention conditions on the ground," the letter read.
On July 2, 2013, a United Arab Emirates court convicted and jailed most of the 94 Emiratis accused of plotting a coup.
Abu Dhabi television network said at the time that the Federal Supreme Court handed down the sentences. Fifty-six suspects were given jail terms ranging between three and 10 years.
Eight suspects were sentenced in absentia to 15 years in jail and another 26 were acquitted.
Among those sentenced were academics, lawyers and members of prominent UAE families.
Sheikh Sultan bin Kayed Al-Qassimi, a member of the ruling family of the emirate of Ras al-Khaimah, and prominent human rights lawyer Mohammed al-Roken, were among them.
Last month, a senior official with the United Nations called upon the UAE government to immediately release five distinguished human rights defenders, who have been held behind bars in harsh conditions over the past eight years.
Abdullah al-Owais, Ali Saeed al-Kindi and Salim Hamdoon al-Shahhi are part of the UAE 94.
They were charged with founding, organizing and administering an organization aimed at overthrowing the Emirati government during their mass trial.
"Their sentences were excessively severe and their detentions have been declared arbitrary according to the UN Working Group on Arbitrary Detention," Mary Lawlor, the UN special rapporteur on the situation of human rights defenders, said on Friday.
"They should have never been detained in the first place for legitimately exercising the freedoms that all people are entitled to," she said.