Middle East
Russian soldier killed, 3 injured in northern Syria blast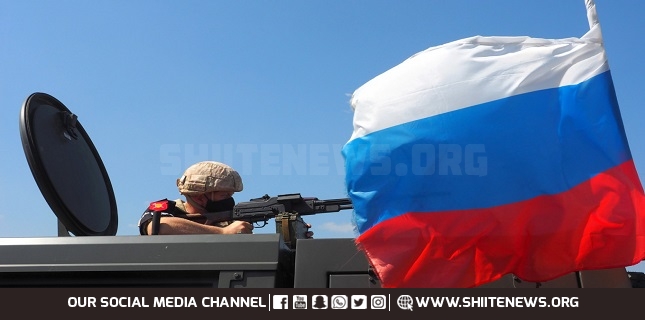 A Russian soldier lost his life and three other servicemen sustained injuries when an improvised explosive device went off near their military vehicle in Syria's northeastern province of Hasakah.
Russia's Defense Ministry said in a statement that the roadside bomb exploded on June 9, as the Russian military police was on patrol in the area.
"One Russian serviceman died as a result of the explosion," said a ministry statement.
The three wounded soldiers were hospitalized but in a stable condition, it added.
The Russian military assistance, which comes at the official request of the Syrian government, has effectively helped the national army recapture key areas from foreign-backed militant groups.
The Russian Air Force has been providing air cover to Syria's liberation operations on the ground.
Moscow's contingent of ground forces in Syria is comprised of military police tasked with delivering humanitarian aid, helping Syrian armed forces deal with terrorists, and preventing clashes between government troops and Turkish forces illegally deployed to the Arab country's north.