Middle East
US and a state in region behind events in Jordan: Former Qatari PM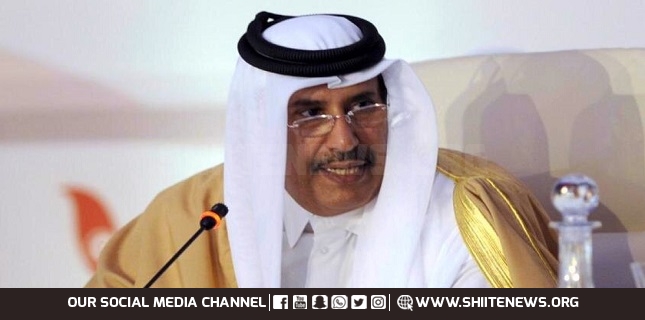 The former Qatari Prime Minister, Hamad bin Jassim Al Thani, said that officials in the former US administration and one of the countries in the region, without naming it, planned to replace the current regime in Jordan led by King Abdullah II.
Last week, Jordan witnessed events that the authorities described as "security," the focus of Prince Hamzah, the half-brother of King Abdullah.
Several people were arrested in the whirlwind, which was quickly contained by the security authorities, and among them "Basem Awad Allah," the former head of the royal court, who enjoyed a special relationship with Saudi Crown Prince Mohammed bin Salman, emerged.
"What happened recently in Jordan was being planned for a long time by some officials of the former American administration and one of the countries in the region, to replace the current regime in Jordan under the leadership of King Abdullah II," Al Thani wrote on his Twitter page.
He explained that the main reason behind this "failed attempt" is King Abdullah's standing against any normalization at the expense of the Palestinian cause, or what has become called the "Abrahamic Covenant." "That position was an obstacle to those plans."
"Is it not time to stop these adventures, which weaken our region and make others underestimate us," he added. "Jordan's stability is mainly important to the Cooperation Council, and the stability of governance therein, and even support for it is a duty, because we need more stability and credibility in our region to serve our interests, as I mentioned in my previous tweet," former Qatari Prime Minister noted.