Middle East
Envoy: Some states still exploit UNSC to politicize humanitarian work in Syria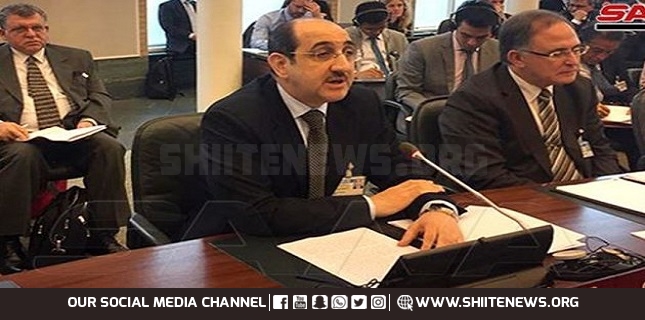 Syria's permanent representative to the UN, said that some states still were exploiting Security Council to politicise the humanitarian work in Syria and ignoring the catastrophic impacts of the coercive measures imposed on the Syrian people.
Speaking in the UN Security Council virtual meeting on Monday via videoconferencing Monday, Bassam Sabbagh also called on Turkey to withdraw its troops from the Syrian territories and to stop its support for terrorism.
Furthermore, he called on the US to announce the end of its occupation of the Syrian lands, stop its support to the separatist militias, and its plunder of the Syrian resources.
Sabbagh went on to say that the stances of some countries, on top, the United States, won't help, in any way, improve the humanitarian situation in Syria.
"The centre of humanitarian work in Syria is Damascus, not in any other city, and this is the simplest thing that means respecting the principle of Syria's sovereignty, unity and territorial integrity, the Syrian diplomat said.
"Syria, at the same time, condemns the terrorist organizations' prevention of Syrian people in Idleb from getting out through those humanitarian corridors," Sabbagh added.