Middle East
Syria troops foil ISIL attack on Deir al-Zor airbase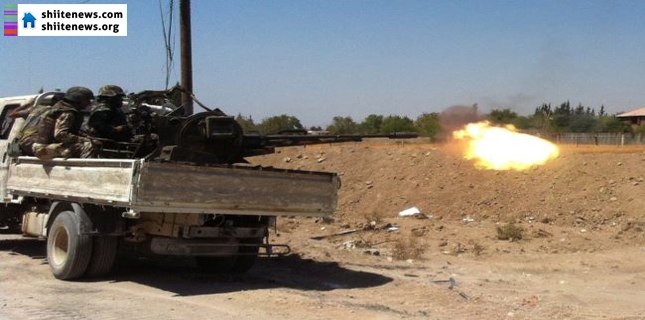 The Syrian army forces have thwarted an offensive by ISIL Takfiri militants on Deir al-Zor military airbase in the east of the Arab country.
Opposition sources said the Takfiri terrorists were forced to withdraw to the edge of the key base on Sunday, one day after they managed to seize the southeastern part of the complex.
Since Wednesday, over 100 militants have been killed, according to the opposition sources, in the fight for the base in oil-rich Deir al-Zor, which lies between the ISIL stronghold of Raqqa and the Iraqi border.
The government forces also inflicted heavy blows on the militants during clashes in the northern city of Aleppo.
The so-called Syrian Observatory for Human Rights said Syrian forces killed at least 24 militants during the fighting in the country's second largest city.
"The army…took Breij area northeast of Aleppo city," said Observatory director Rami Abdel Rahman.
The advance meant that the militants' supply route would be cut off in the east of Aleppo city, Abdel Rahman added.
In recent months, Syrian forces have managed to retake several militant-held areas around the capital.
Syria has been gripped by deadly violence since 2011. Western powers and their regional allies — especially Qatar, Saudi Arabia and Turkey — are reportedly supporting the militants operating in Syria.
UN High Commissioner for Human Rights Zeid Ra'ad Zeid al-Hussein has said that more than 200,000 people have died in the Syrian conflict since March 2011.