Middle East
'Happy Thanksgiving!' Syrian Electronic Army 'Hack Mayhem' Hits Western Media Sites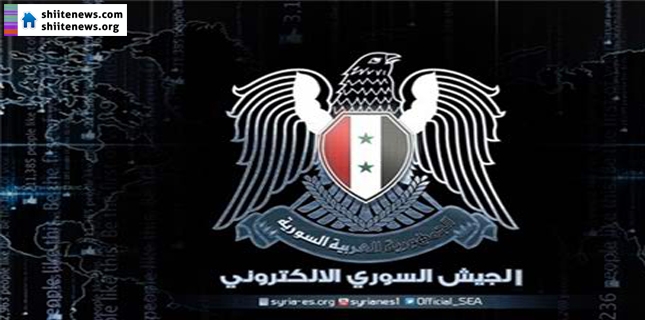 The Syrian Electronic Army claimed responsibility for hacking into multiple news websites, including the New York Times, CBC and the Telegraph.
Visitors saw this pop-up message, "you've been hacked by SEA", RT reported Thursday.
Most of the news organizations hit were in the UK and the US. US sites hit included the New York Times, the Chicago Tribune, CNBC, CBC and Forbes.
The SEA said on its Twitter feed that the attacks were designed to coincide with the Thanksgiving holiday in the US.
"Happy thanks giving, hope you didn't miss us! The press: Please don't pretend #ISIS (ISIL) are civilians. #SEA," said the Tweet.
In the UK, affected media organizations included the Telegraph, the Independent and the Evening Standard.
"A part of our website run by a third-party was compromised earlier today. We've removed the component. No Telegraph user data was affected," the newspaper insisted on its Twitter feed.
The Independent has tweeted that it's aware of the hacking and that it's only affecting a small number of users.
Reportedly, the hack came through the popular Gigya comment platform.
The Independent later reported that the hackers attacked the Gigya DNS entry at GoDaddy – a domain registrar that manages domain names, but "the Gigya platform itself was not hacked".
The SEA has engaged in a number of operations in recent months against western media websites, and is perhaps best known for claiming to have compromised the Twitter account of the Associated Press last year. Once that account was commandeered, the SEA erroneously reported that an explosion had occurred at the White House.
They also compromised CNN's Twitter and Facebook accounts and The Time magazine Twitter feed.
In January, the SEA gained unauthorized access to social media accounts affiliated with Skype and posted messages critical of the Microsoft-owned product and the US government's relationship with Silicon Valley. In February, the group reportedly accessed the email accounts of Forbes' employees and then took control of associated blogs.
The group went as far as allegedly penetrating the network of the United States Central Command and hacking into Barack Obama's Twitter and Facebook.
The SEA is a loose hacker collective that supports Syrian President Bashar Assad.