Middle East
US imposes new sanctions on Syria, targeting Assad government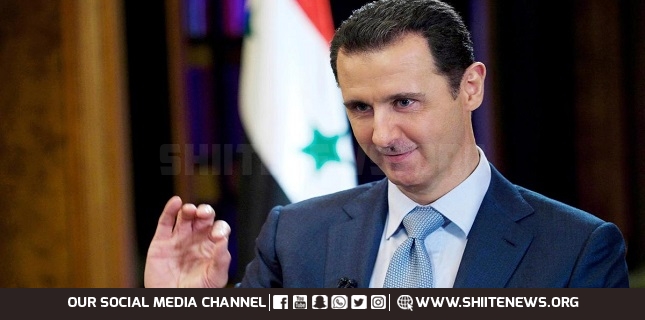 The Trump administration has targeted the government of Syrian President Bashar al-Assad by imposing new sanctions.
US Secretary of State Mike Pompeo announced the sanctions Wednesday along with baseless allegations against the government in Damascus.
"Thus far, Assad's foreign enablers have only emboldened his regime's cronies and deepened their involvement in the exploitative financial and military apparatus that underpins the regime's survival," the former CIA chief claimed in a statement. "There is a clear path forward. The Syrian people have suffered enough."
The 17 sanctions reportedly target the current head of the Syrian General Intelligence Directorate, Husam Muhammad Louka, the head of the Central Bank of Syria, Hazem Younes Kafroul, parts of the Syrian Army, and some families.
"The Ibrahim family, led by Yasser Ibrahim, acts as a front for Bashar al-Assad and his wife Asma al Akhras," claimed the hawkish war hawk. " While millions of Syrians face hunger, the Ibrahims are on a spending spree to expand Assad's and Akhras's personal stranglehold on the Syrian economy."
US Treasury Secretary Steven Mnuchin also threatened Damascus with more sanctions.
"As we mark three years since the regime's slaughter of Syrian civilians in Armanaz, Syria, the United States will continue to employ all of its tools and authorities to target the finances of anyone who profits from or facilitates the Assad regime's abuse of the Syrian people," he claimed.
The sanctions were announced as Washington continued plundering oil in Syria, which has not authorized the presence of the US military in its territory.
Since late October 2019, the United States has been redeploying troops to the oil fields controlled by Kurdish forces in eastern Syria, in a reversal of President Donald Trump's earlier order to withdraw all troops from the Arab country.
The presence of US forces in Syria has particularly irked the civilians, who have on several occasions stopped American military convoys from entering their region.