Middle East
Hezbollah and the Syrian Army Capture Most of Wadi Barada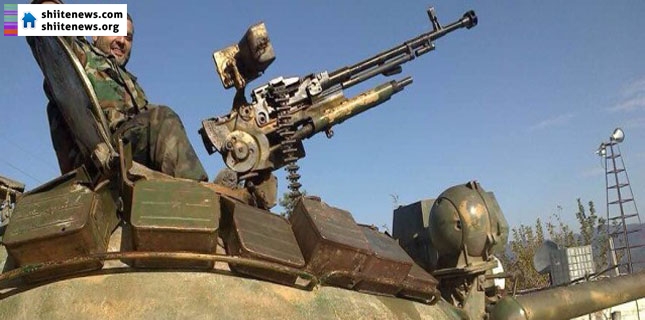 The Syrian Arab Army (SAA) and Hezbollah forces made vital gains in Wadi Barada (Barada Valley) on early Friday morning after the Syrian Arab Air Force bombarded Liwaa Suqour Al-Zabadani positions near the city-center, killing and wounding dozens of militants during the attack. The ground attack began when the SAA carried out an operation on the outskirts of Wadi Barada that later intensified when Hezbollah joined the firefight, resulting in the withdrawal of rebel forces from the city-center.
A group of militants from the Al-Nusra Front (Jabhat Al-Nusra) attempted to infiltrate into the SAA-controlled village of Ras Al-Marra in the Qalamoun Mountains; this attack was repulsed by the SAA, who later countered with a vicious attack on Friday afternoon. A military source confirmed the death of 34 militants from Jabhat Al-Nusra, including dozens of wounded fighters that were later arrested by the SAA. Among the wounded Al-Nusra Front fighters was "Abu Malek Al-Sahli" – he is currently in critical condition.
At Jobar, the Syrian Arab Army's 105th Brigade of the Republican Guard has made considerable progress near the Al-Manasher (Sawmill) Roundabout, capturing the surrounding building blocks, while confiscating a large cache of weapons and ammunition from a Jaysh Al-Islam den. Currently, there are fierce clashes reported near the Teachers Tower, Parliament Square, and the Al-Manasher Roundabout inside the Jobar District.